Welcome to our School Kitchen
We provide the children at King's Gate hot meals each lunchtime from our own school kitchen. Our menus are nutritionally balanced and there is the choice of meat or vegetarian main course or a jacket potato with a choice of fillings available each day. We also have a different dessert each day and a selection of bread, fresh fruit and salad available from our salad bar. Alternatively you can choose for your child to bring in a packed lunch from home.
School meals are free for all children in Reception, Year 1 and Year 2 but they are also available to the other year groups at a price of £2.30.
We believe that lunch times are a good opportunity to practice table manners, try new things and socialise with friends. The children are supported at lunch time by our wonderful MDSA team, who are on hand to help the children and encourage them where needed.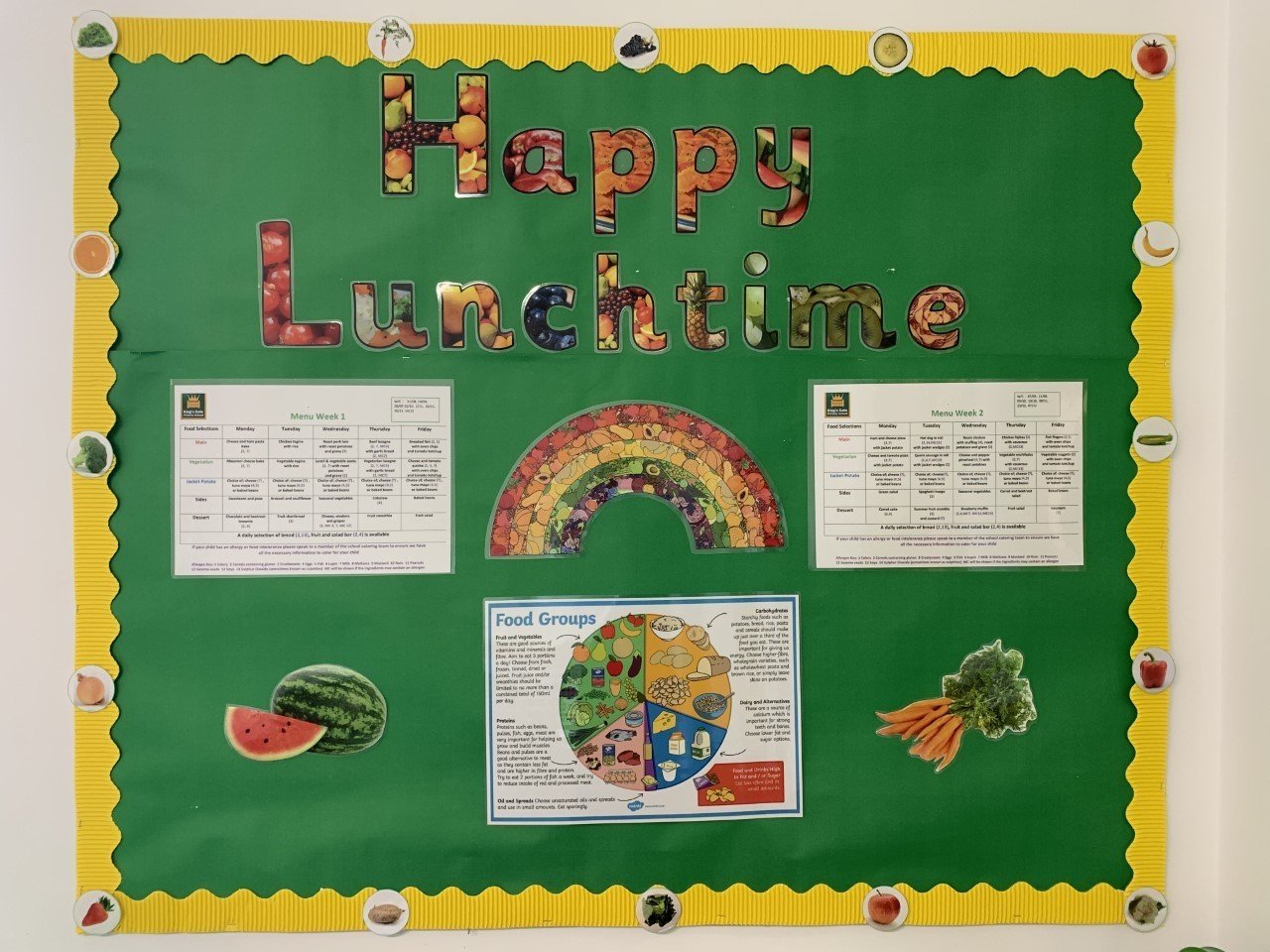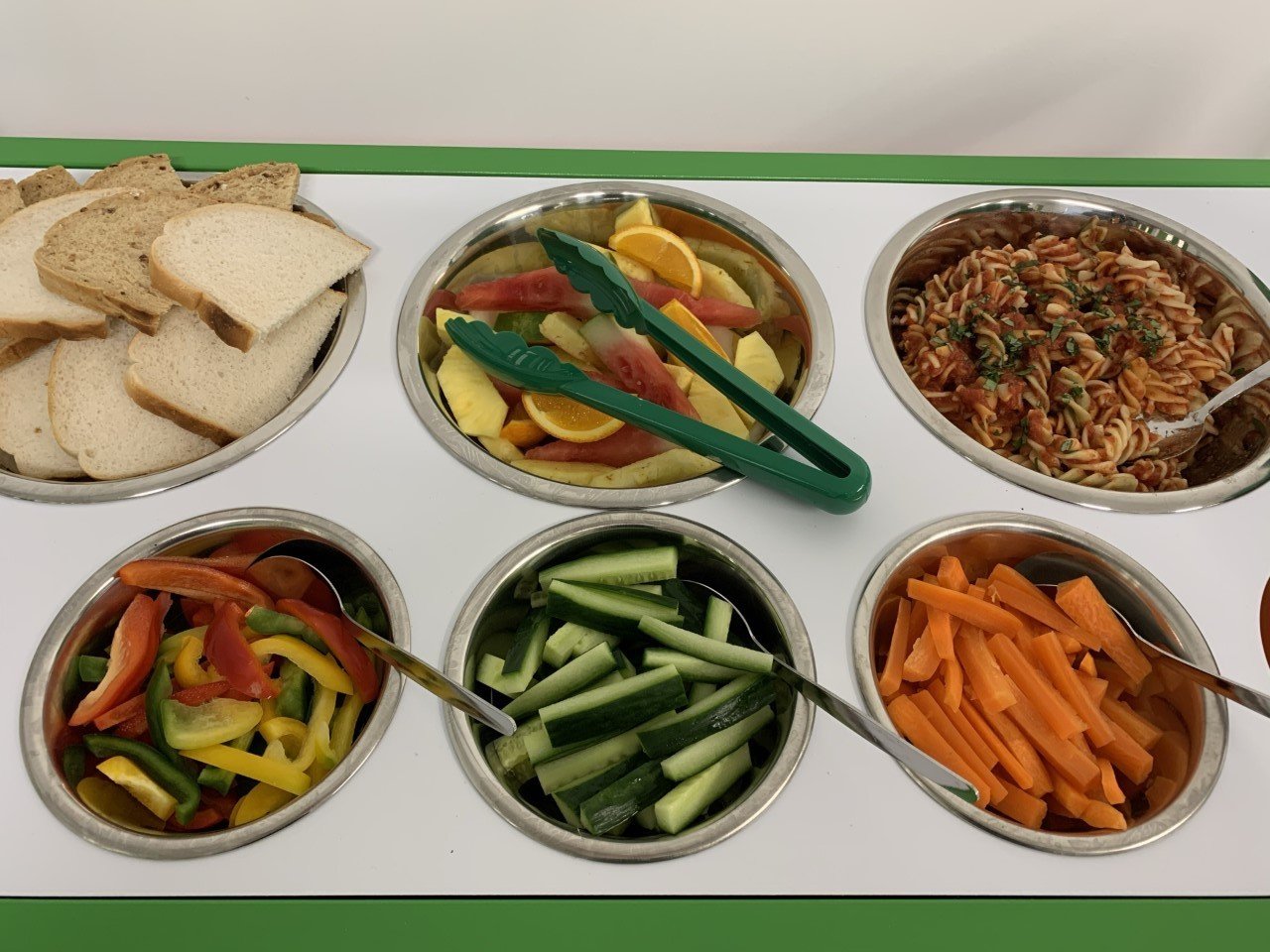 Our Menu
Below is a link to our menu, which runs from 17th April to 25th July 2023.
The dates are at the top of the menu and the allergen information is also included.
Menu September - December 2023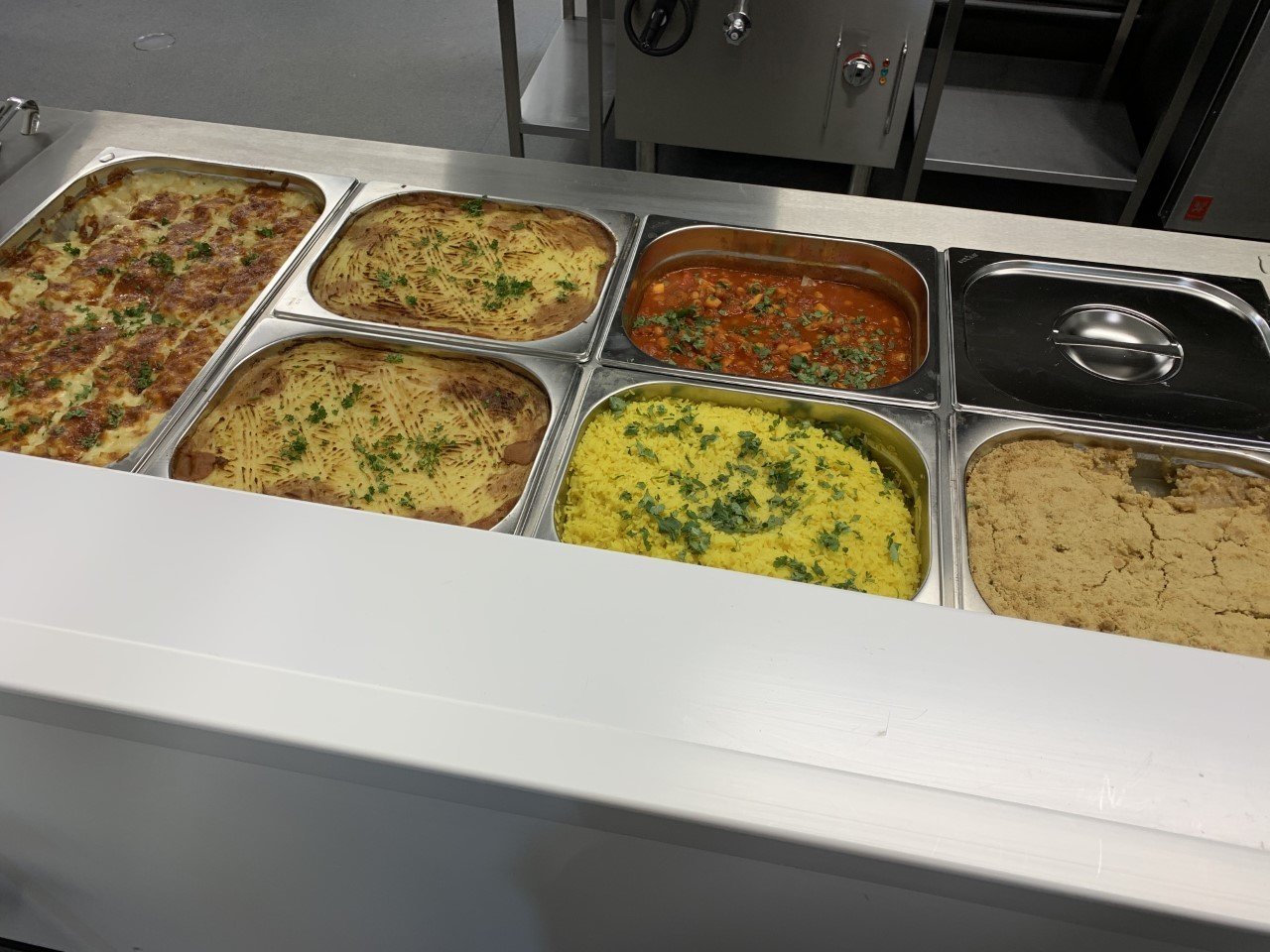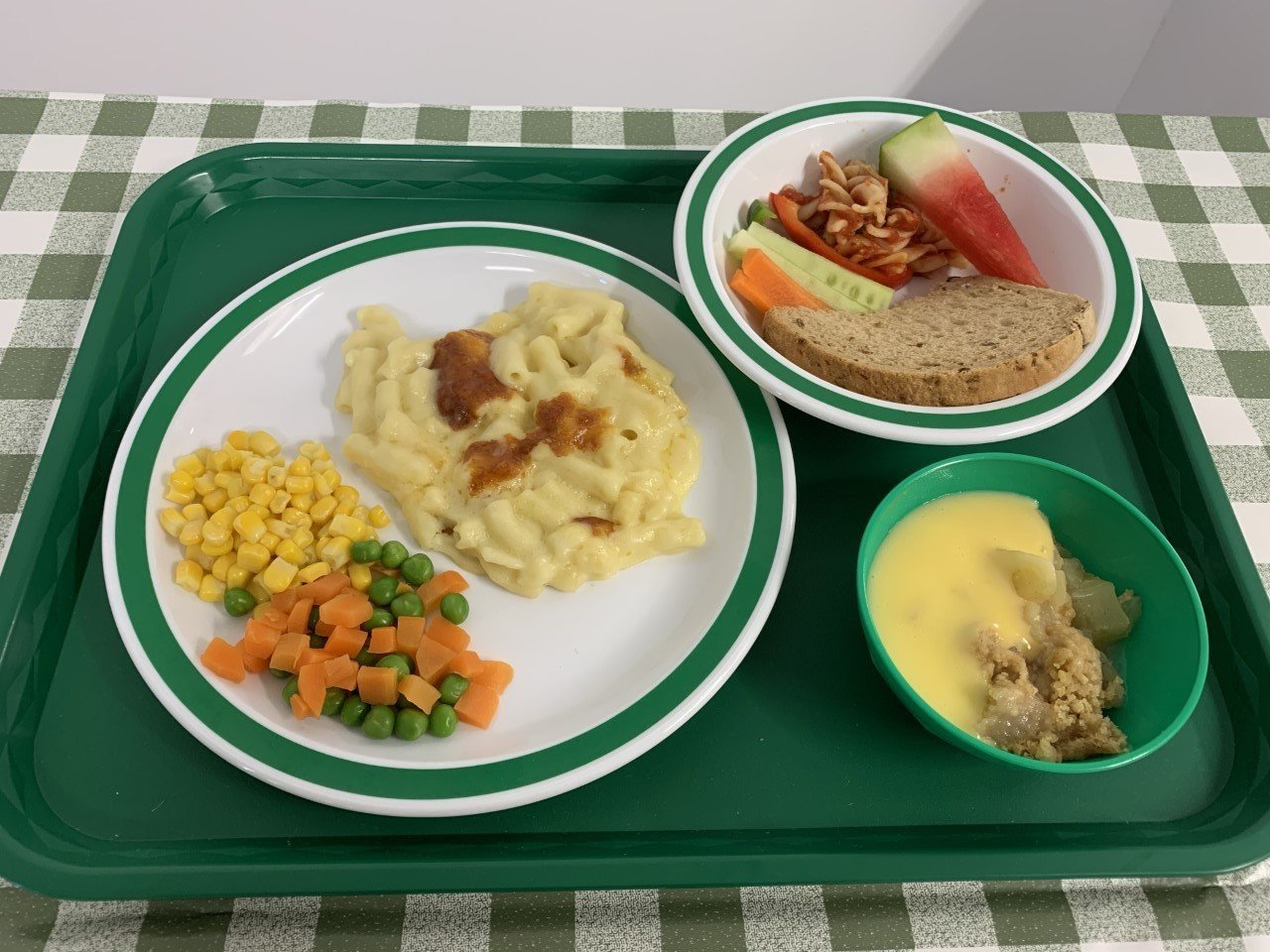 Meals can be ordered via www.scopay.com or alternatively they can now been done via the SCOPAY app.
Meals must be ordered by 12noon on Wednesdays for the following week.
For children in KS2 there must be a credit on the account before you can place an order.
If you have any queries regarding SCOPAY, please contact Miss Kerley in the office.
Allergies and Dietary Preferences
If your child has an allergy, intolerance or dietary preference please ensure that you inform the school office, so that we are able to cater for your child appropriately. The kitchen staff have allergy training and have a wealth of experience catering for different dietary needs.
Our menu above highlights the 14 main allergens and where they are found within our meals. Where necessary we will develop an individual menu for your child to accommodate their needs.
Our Allergy/Dietary form can be found by clicking the link below.