News
On Friday 25th March, the children and staff of King's Gate Primary School will be wearing yellow and blue. If, like all of us here at King's Gate Primary School, you have turned on the news over the last 4 weeks and watched the situation in the Ukraine unfold in utter disbelief, not quite comprehending how something like this can actually happen in today's society to innocent civilian families just like us, then let's come together as the incredible school community that we are and donate whatever we can to the DEC. We can make a difference together. https://www.justgiving.com/fundraising/king-s-gate-primary-school
Evening of Light in Remembrance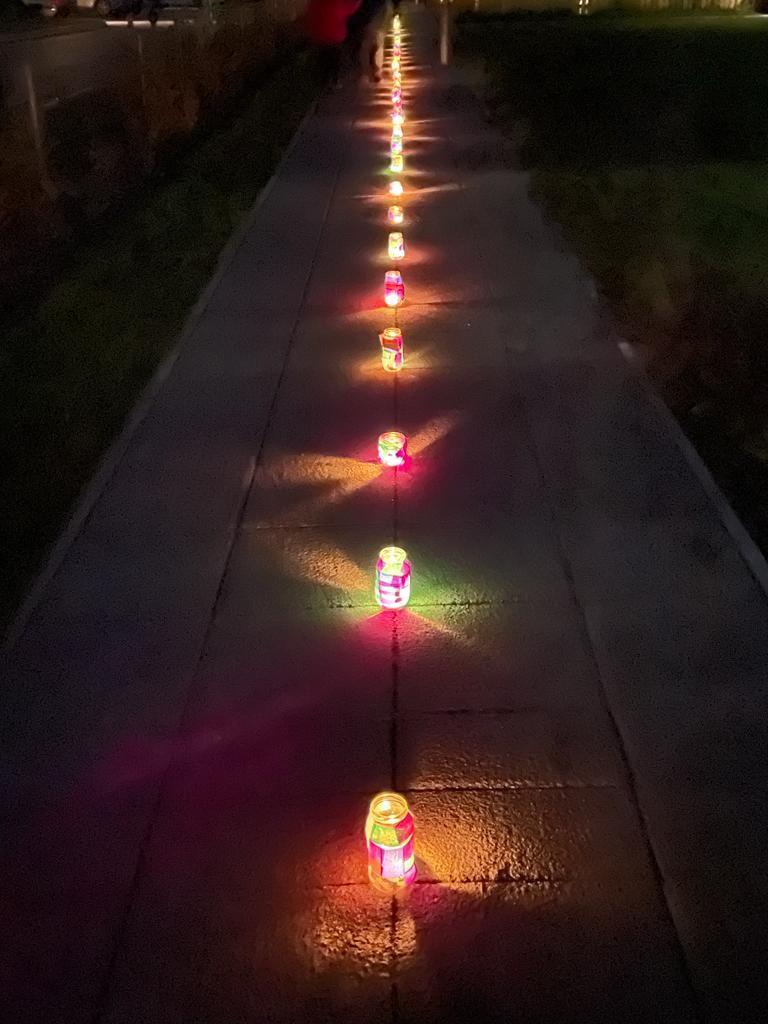 On Thursday 11th November we remembered all of those that have served and sacrificed from Britain and the Commonwealth. Every child in the school, decorated a commemorative jam jar which were illuminated with candles, from 5pm.
A huge thank you to everyone who came along, and to all of the children and staff who helped make the evening a truly special act of remembrance.
Year 2 and 3 received some exciting post from Andy Shepherd, author of 'The Boy Who Grew Dragons'. She wrote to the children in June 2021 to tell them how impressed she was with their amazing dragon stories.
Our new rainbow hope wheelbarrow now has pride of place at the front of the school.
On Friday 24th September, we hosted a MacMillan Cake Sale. We were blown away by the generosity of all of those who donated cakes and of everyone who came and supported the event. Together you raised the fantastic amount of £277.95 towards a great cause!
HRH Princess Royal officially opens King's Gate Primary School on Thursday 8th October 2020.